We have an old metal screen door on the front door that is ugly as sin.  I also hate it because when it's cold, I cannot leave the front door open, not even for a minute.  We live high up on a hill with no trees to block the wind and opening the front door means often risking getting swept away.
I have been combing through pictures of storm doors and here are some of the options I am considering. Our front door has two small windows at the tippy top, above eye level and the rest of the door is solid wood.  I will likely have to keep the top solid glass unless I do a custom door.  Here is a collection of some of my favorite storm doors . . .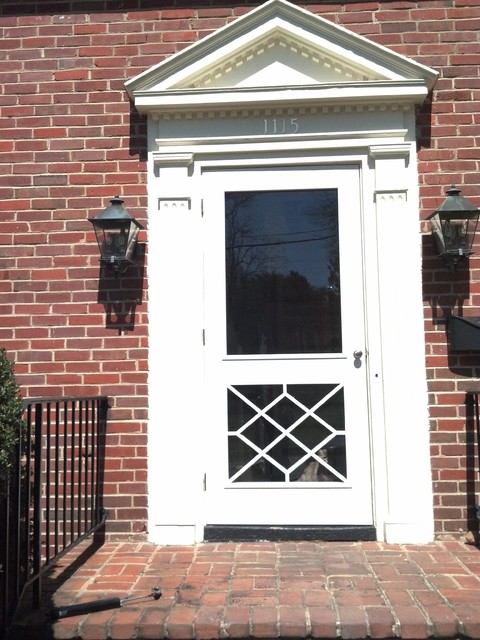 And, a beautiful interior view.  I would be curious to see how that door knocker falls once the door is closed.  Those are the kinds of things I am going to keep in mind when I go to look for my door.  Will the upper windows match up?  Can the door knocker be seen?
There is a vast number of online wooden storm door sites.  But then I came across this image on Pinterest and noticed the door is from Lowes and under $200!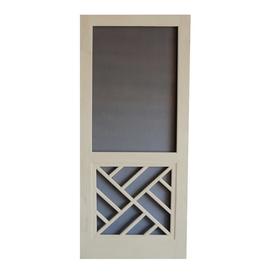 Looks pretty good, right?  I believe there is a storm window insert option as well, and the door comes in painted (a fairly good color selection) and unfinished wood.  Unfortunately our front door opening is wider but I will be keeping this in mind as we add more doors to the house over the next year or two.