Our wedding flower was the blue mophead hydrangea, fitting for our Massachusetts wedding.  We had planters and vases filled with them and it was simple and beautiful.  They are still a favorite but not necessarily for my garden.
Macrophylla hydrangeas are a persnickety shrub.  If you prune them at the wrong time they will not flower.  If the winter is too hard, no blooms and then if you live in a deer-heavy area, those gorgeous, showy mopheads can disappear altogether overnight.
It was during the landscaping of our second house that I discovered Hydrangea Paniculata.  I started off with two 'Tardiva' trees and have since planted a number of hydrangeas in this family.  The blooms are conical and plentiful.  Hydrangeas in this family are hardier and far easier to prune, not to mention they bloom like crazy.
And just when I thought it couldn't get better than Limelight, I discovered its cuter, dwarf version.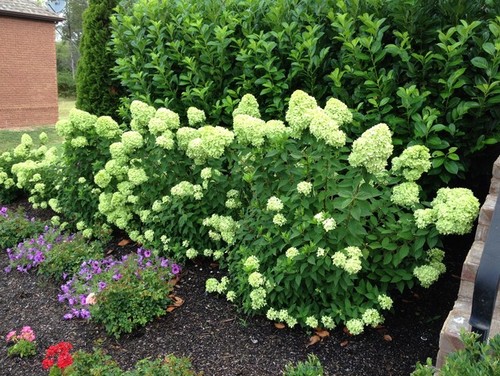 And, if you want a little more color later in the season and sturdier stems try Phantom out.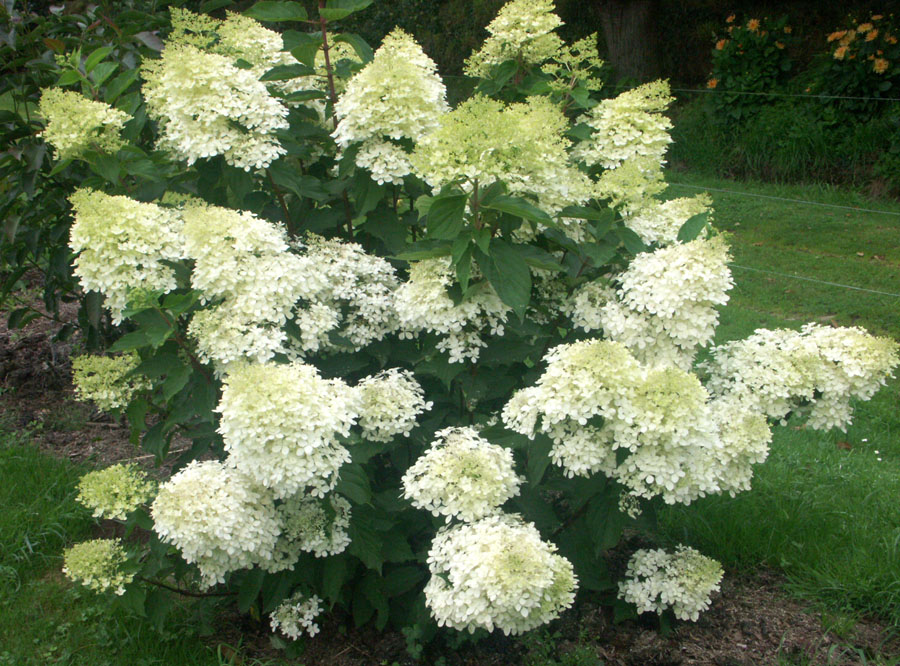 Another wonderful hydrangea that has fallen out of favor is the 'Annabelle'.  This is a Hydrangea arborescens. The round flowers fade into a beautiful green and can be massive.  They can easily fall to the ground after a heavy rain and sometimes need support.  I planted them en masse two houses ago and they were able to support one another.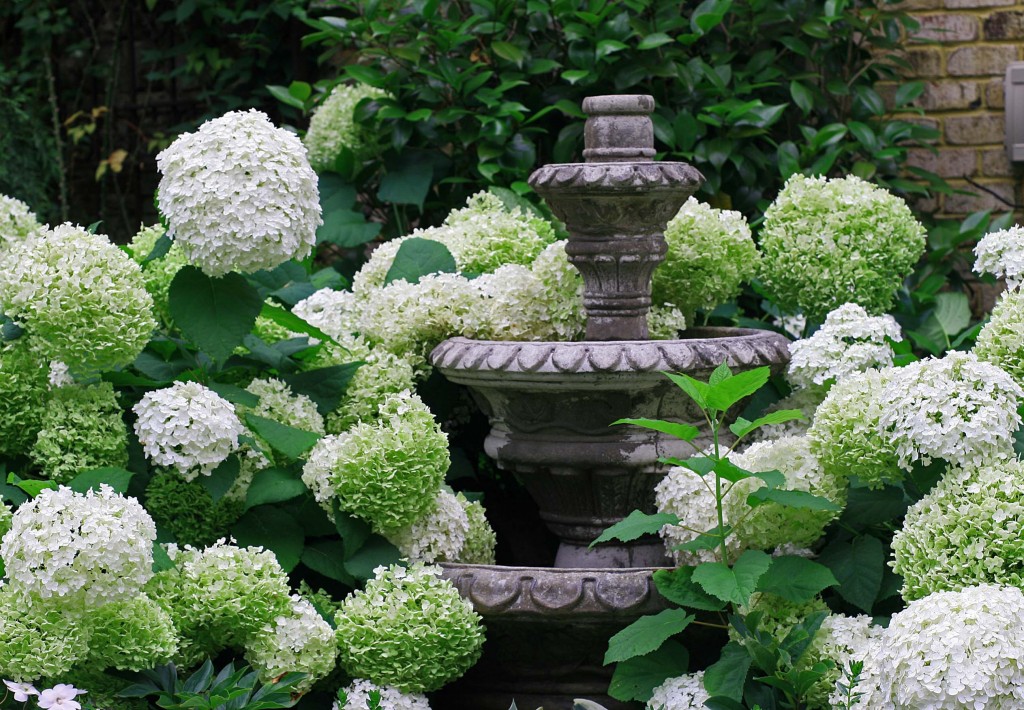 The best part of all the above hydrangeas is that can do very well in full sun.  I have a yard filled with unrelenting hot sun and I know as long as these hydrangeas are watered carefully when first getting established, they will be healthy and hardy down the road.