In the mid-1990s pleated pants were banned by certain fashion houses and replaced by the flat-front pant that has been the mainstay for the past two decades.  Well, apparently that ban has been lifted – um, are we happy about that?  I tried to find a picture of Donna, Kelly, Brenda in their high-waisted pleated splendor but no such luck!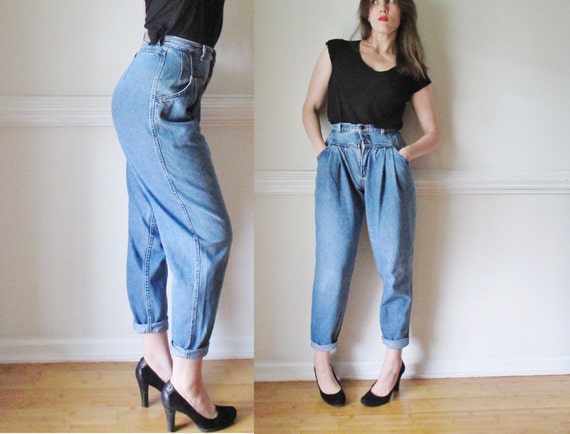 About the same time the fashion houses were putting a moratorium on pleats, the pleated lampshade fell out of favor as well.  The more steamlined, simpler drum shade became the flat-front pant of the lamp shade world.  Now after twenty odd years, pleats are back!  And, I for one am excited about the pleated lampshade resurgence.
It is a little bit dressier and a little bit more feminine.
My favorite pleated shade is colorful, patterned and apparently pretty darn difficult to come by in the US (non-custom, that is).  Abroad, the British have quite a good handle on the patterned pleat and Robert Kime's are probably the most beautiful of all.
Irving and Morrison (another British company) makes some gorgeous lampshades and lamps.  So imagine this round up of lamp bases
with a combination of these shades . . .
Stunning, right?!  And here is a pair in Penny Morrison's – 1/2 of Irving and Morrison  – home featured in Elle Decor awhile back.  Replace the red pleated shades with white and it is not quite the same room.  The sparkle is gone.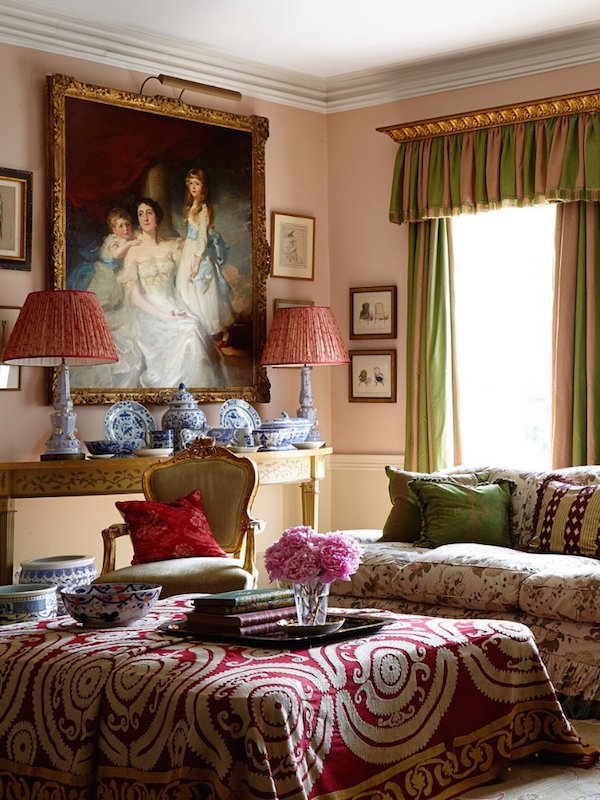 I wish I could provide links for more affordable options from Anthropologie or Ballard, but they are just not out there.  Yet.  Perhaps when pleated pants become as commonplace as skinny jeans, we will see pleated lampshades on the shelves at our local Target stores.  Time will tell.