When we first started house hunting oh so long ago now, we toured a tiny cape in a cute little neighborhood.  By the time I had thought maybe this is the one, the house had sold.  It was the kind of market where you had the make a decision on the spot, write up an offer as you were touring and pray hard that you were only bidding against one other person and not six!
I don't remember much except just off the living room was a charming screened-in porch.  The wood floor was painted and it was my very favorite thing in the house.  Years later I bought a different house because of the floors.  Love my floors! This house not so much.  The oak floors are just meh and not in the greatest shape.
Maybe it's time for some paint.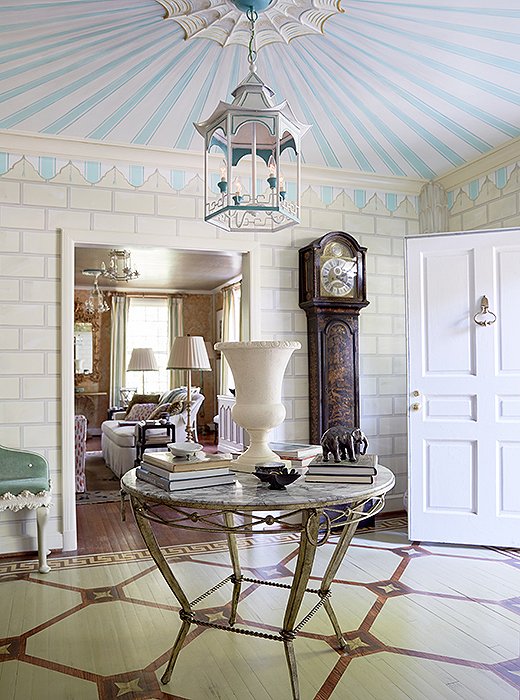 Designer and shopkeeper Loi Thai is my idol.  I linked his gardens in yesterday's post.  He can do white floors.  I can't, but I still love them.  Brown furniture has never looked better.
These floors are stunning and I love the casual, beachy vibe set against the more formal furniture.
Gorgeous but definitely better suited for a regal country house.
This might be my favorite one at least for my leaning-towards-formal house.
This is paint.  Gorgeous!  Another contender for our house.